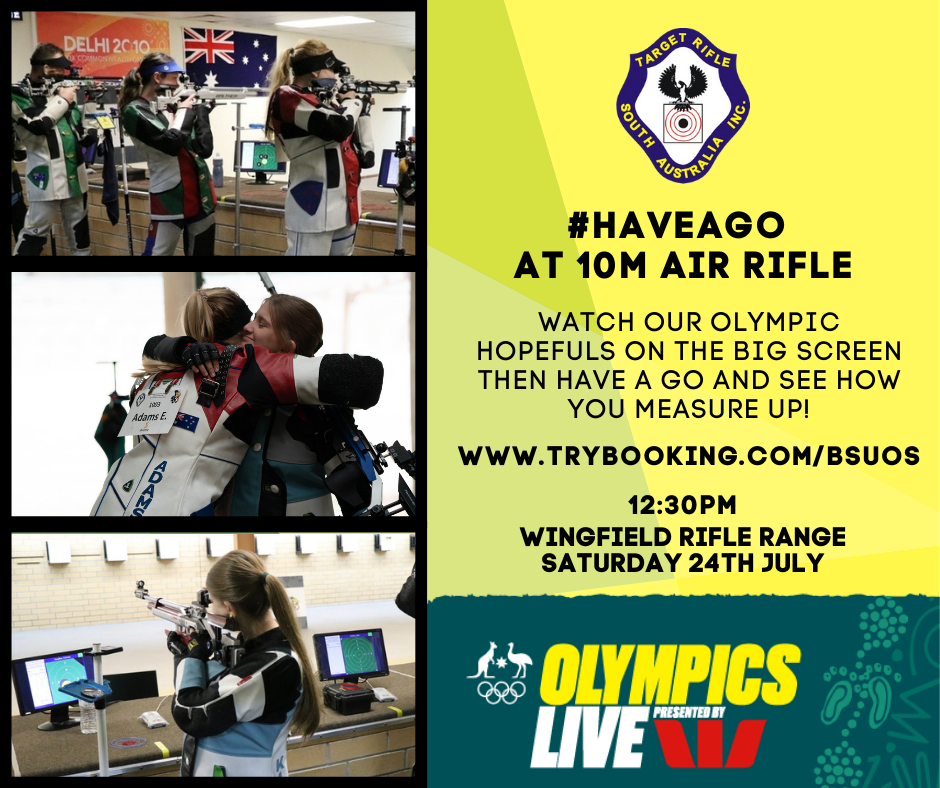 Olympics LIVE presented by Westpac
Wingfield Rifle Range and Target Rifle South Australia are hosting a #HAVEAGO day on Saturday the 24th of June
Why not join us at the Range to watch the 7Olympics coverage of the Tokyo Olympics?
The 10m Air Rifle Event kicks off the Olympics on Day 1 (24 July), and features our very own Kata Kowplos, along with Elise Collier from Victoria.
Think you'd like to come and #HaveAGo?
We're running a Come and Try Air Rifle Event in the afternoon too! Come and watch the best in the world compete in Tokyo, and then jump behind a Rifle and see how you measure up!
ARRIVE: 11:00am
TOKYO 2020 OLYMPIC 10M AIR RIFLE WOMENS FINAL START TIME: 11:15am ACST
#HAVEAGO START TIME: 12:30
Places are limited, booking essential!